Year 2 Assessment
Year 2 Assessment courses
Courses are delivered by Andrea Blundred, Assistant Head at Parkgate and Lynne Burns, Deputy Headteacher at Spon Gate Primary. They have both successfully delivered KS1 CPD with 100% of delegates rating sessions as either good or outstanding.
For further information about each course, please click on the course title below. If you would like to continue to booking then please click on the 'Book your place' link. Please note once you have submitted a form you will be booked on the selected course. Confirmed bookings are non-refundable. There will be NO confirmation email. If a course is full then the option to book will have been removed.
Each session is £80 per delegate.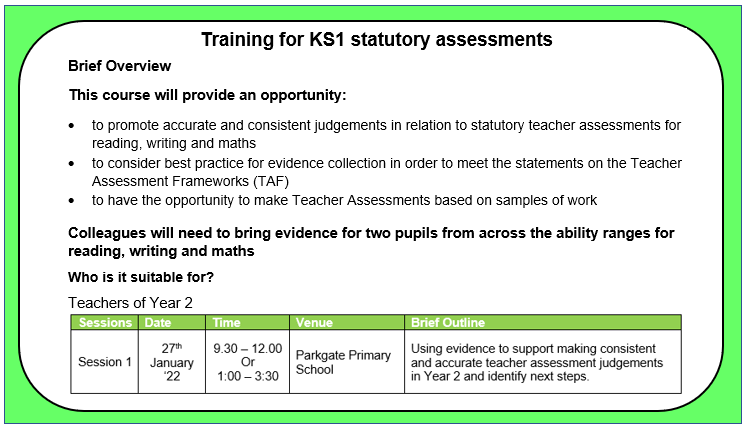 The afternoon session is now fully booked.