Our Religious Education Lead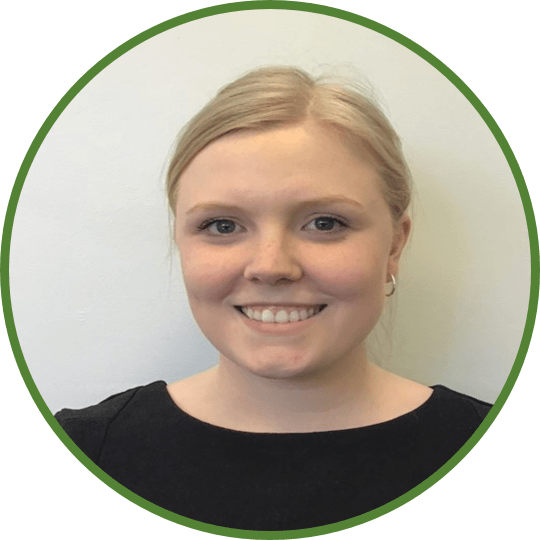 Everybody has the human right to freedom of belief and religion. All across the world millions of people believe millions of different things. According to new research there are around 4,200 religions in the world. This absolutely fascinates me, I love listening and hearing about others beliefs and why it is important to them. After all, people have the right to believe whatever they want. Although I was christened at a young age, I am extremely curious about reincarnation which is an idea from the Buddhist faith. The thought of coming back to life as another person or animal really interests me. At Parkgate we have lots of different religions, races and cultures and we believe it is important to celebrate the wonderful diversity of our school. We believe it is vital to share different religious ideas, beliefs and stories as it allows children to understand and respect each other and their choices. We aim to do celebrate everyone's differences because it would simply be boring if we were all the same. "Being different isn't a bad thing. It means you're brave enough to be yourself."
Miss Lauder
At Parkgate, pupils are taught Religious Education through the schemes of work in the Coventry and Warwickshire's Locally Agreed Syllabus.
Our RE Curriculum enables pupils to explore Buddhism, Hinduism, Islam, Judaism and Sikhism, as well as Christianity. It also encourages the consideration of secular world views.
The syllabus is presented in a combination of a 'systematic' and 'thematic' format either focussing on a single religion or looking at a particular theme across more than one religion or world view. However, teachers may choose to deliver some material through topics and current issues in the news.
We are keen to emphasise to children that not everyone believes in the existence of God, or is religious, and that people have doubts. People are free to decide for themselves, and may reconsider their views at any time during their lives. It may also be appropriate, at times, to teach about other religions, that are not named in the syllabus.
RE alongside the National Curriculum
The National Curriculum states the legal requirement that "Every state-funded school must offer a curriculum which is balanced and broadly-based, and which promotes the spiritual, moral, cultural, mental and physical development of pupils at the school and of society, and prepares pupils at the school for the opportunities, responsibilities and experiences of later life." Also, "All state schools … must teach religious education to pupils at every key stage … All schools must publish their school curriculum by subject and academic year online." (DfE National Curriculum Framework, July 2013, p4)
At Parkgate, we follow the Agreed Syllabus for Coventry and Warwickshire which establishes what shall be taught in RE and provides teachers in both Authorities with a framework of support and guidance.
Actively promoting values, including British values
Through their work in RE, it is hoped that pupils will learn that religions have a commitment to morality and social justice, to responsible stewardship of the environment and to deepening the experience of being human.
Promoting social and ethnic harmony and awareness of British values is important, and RE has a significant contribution to make to this. Through their studies, visits to places of worship and meeting people from religious and belief communities, our aim is for pupils to come to an informed and empathetic understanding of different groups which will help promote cohesion and integration. Pupils should explore British values in relation to religions and beliefs.
Religion has a major position in public life so it is important that pupils are educated to understand and to engage critically with religions and beliefs, and their representation in the media.
Breadth and balance are essential in RE, as in the whole curriculum. There are many opportunities in this syllabus and its accompanying materials for creative cross-curricular development, as well as for high standards within RE when taught as a discrete subject. Schools can, within the statutory requirements of this syllabus, construct a curriculum that is appropriate to the needs, ages and ability of their pupils.
Schools should ensure academic rigour in the study of religion and beliefs. They are complex and controversial, they demand multi-disciplinary study and they require understanding of difficult language and concepts. Such learning is rewarding at all levels. But this is not just a dispassionate approach to study. Both teachers and pupils can develop personally through learning about and from religion and beliefs, challenging preconceptions, asking for justification of opinions, reassessing their own stance on issues and recognising that the world is vast, fascinating and a source of deep enrichment for us all.
We want RE in Coventry and Warwickshire schools to be challenging, inspiring and fun.
We want pupils to develop their levels of religious literacy and conceptual understanding; able to articulate, with confidence, their ideas about religion, beliefs and spirituality – and then to change their minds, if they choose to do so.
We want them to be able to reflect on some of the fundamental questions about being human and to be open to change, appreciation and challenge.
RE can be an exciting subject which makes an inestimable contribution to the lives of pupils, and therefore to their communities and to society. We hope that this new syllabus, and its accompanying support materials, will help teachers to ensure the potential of their pupils is fulfilled.
Coventry and Warwickshire SACRE – June 2017.